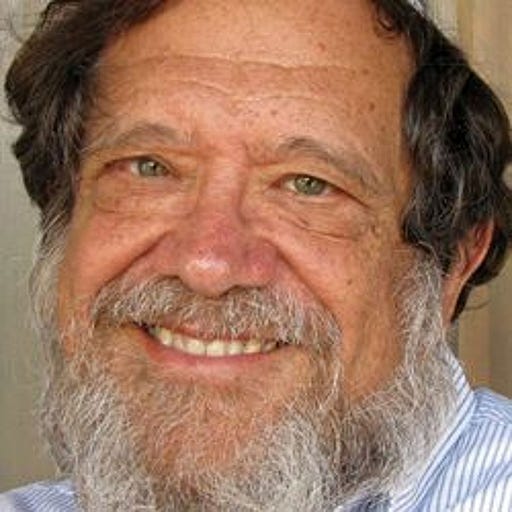 Jan 31, 2012 • 59M
Dr. Michael Lerner, Rabbi, Clinical Psychologist, Activist and Creator of Tikkun Magazine
Dr. Richard Louis Miller is an American Clinical Psychologist, Founder of Wilbur Hot Springs Health Sanctuary, and broadcaster who hosts the Mind Body Health & Politics talk radio program from Mendocino County, California. Dr. Miller was also Founder and chief clinician of the nationally acclaimed, pioneering, Cokenders Alcohol and Drug Program. Dr. Miller's new book, Psychedelic Medicine, is based on his interviews with the most acclaimed experts on the topic. Mind Body Health & Politics radio broadcast is known for its wide ranging discussions on political issues and health. The program's format includes guest interviews with prominent national authorities, scientists, best-selling authors, and listener call-ins. The programs offer a forum and soundboard for listeners to interact with the show and its guests. We invite you to listen to the latest broadcasts below or visit our many archived programs. We'd love to hear from you on political and health issues!
Dr. Miller interviews guest Dr. Michael Lerner, Rabbi, Clinical Psychologist, Political Activist, Author and Creator of Tikkun magazine.

While at Berkeley, Lerner became a leader in the Berkeley student movement and the Free Speech Movement, chair of the Free Student Union, and chair from 1966-1968 of the Berkeley chapter of the Students for a Democratic Society. After teaching philosophy of law at San Francisco State University, he took a job as an Assistant Professor of Philosophy at the University of Washington and taught ethics, social and political philosophy, philosophy of literature and culture, and introduction to philosophy.

After serving for five years as dean of the graduate school of psychology at the New College of California (now defunct) in San Francisco, Lerner and his then-wife Nan Fink created a general-interest intellectual magazine called Tikkun: A Bimonthly Jewish Critique of Politics, Culture and Society. Tikkun was started with the intention of challenging the left for its inability to understand the centrality of religious and spiritual concerns in the lives of ordinary Americans. With his associate editor Peter Gabel, Lerner developed a "politics of meaning" to speak to the hunger for meaning that was characteristic of the thousands of people that Lerner and his colleagues were studying at the Institute for Labor and Mental Health. Tikkun was formed to educate the public about the findings of the Institute and to develop some of the implications of that work. However, because it also had an interest in being an "alternative to the voices of Jewish conservatism," Tikkun was criticized by some Jewish groups.

In 1993, First Lady Hillary Rodham Clinton included the "politics of meaning" in her synthesis of political and social philosophy she was forming. Later in 2002, Lerner organized a group called the Tikkun Community among readers of Tikkun magazine and those who share its editorial vision.