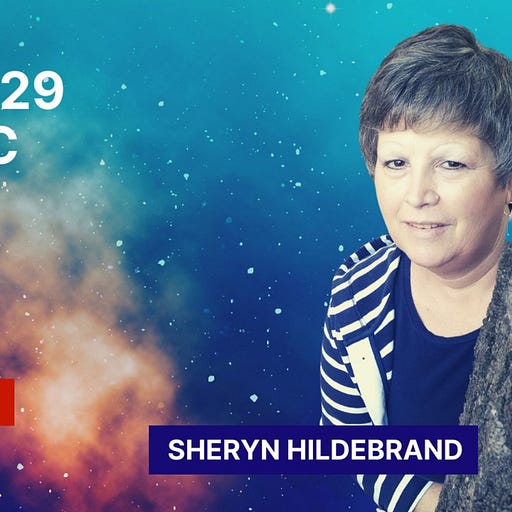 Mar 29, 2022 • 1HR 0M
Sex Trafficking in Mendocino County, California
Dr. Richard Louis Miller is an American Clinical Psychologist, Founder of Wilbur Hot Springs Health Sanctuary, and broadcaster who hosts the Mind Body Health & Politics talk radio program from Mendocino County, California. Dr. Miller was also Founder and chief clinician of the nationally acclaimed, pioneering, Cokenders Alcohol and Drug Program. Dr. Miller's new book, Psychedelic Medicine, is based on his interviews with the most acclaimed experts on the topic. Mind Body Health & Politics radio broadcast is known for its wide ranging discussions on political issues and health. The program's format includes guest interviews with prominent national authorities, scientists, best-selling authors, and listener call-ins. The programs offer a forum and soundboard for listeners to interact with the show and its guests. We invite you to listen to the latest broadcasts below or visit our many archived programs. We'd love to hear from you on political and health issues!
Dear Neighbors,

In this week's program, I speak with Sheryn Hildebrand about the serious problem of child sex trafficking in Mendocino County. As painful as it may be to hear her words, we must listen. In this gut-wrenching interview, we will hear about how children in Mendocino county California are courted, drugged, groomed, and put out to the public as child prostitutes. They are coerced, psychologically and physically abused, extorted, and blackmailed, in order to keep them in virtual captivity.

Authorities are understaffed and the public is so horrified, by the topic itself, that it does not receive the public outcry needed.

Sheryn Hildebrand is the Director of the Court Appointed Special Advocate (CASA) Program in Lake & Mendocino County. Sheryn has served as director for 21 years and also works with neighboring counties (Lake, Humboldt, Del Norte) facilitating Child Abuse Prevention opportunities. She sits on both Mendocino and Lake Counties' child abuse prevention councils as well as participates at the state level on the critical incidents citizen review panel (CRP). Learn more at the California CASA website.

A Court Appointed Special Advocate (CASA) is a trained volunteer appointed by a judicial officer to provide advocacy for a child who is under the jurisdiction of the courts due to abuse or neglect. The CASA serves as the "eyes and ears" of the judge for children in foster care. Volunteers spend time with children, monitor needed services, and provide child-focused recommendations to the court based on the best interest of the children they serve.

From March 28 - 31, the iEmpathize organization will be featuring an exhibit called The Apathy Effect at the Ukiah Conference Center (200 S. School St., Ukiah, CA). The purpose of the iEmphathize organization is to help communities ignite empathy to end childhood exploitation.