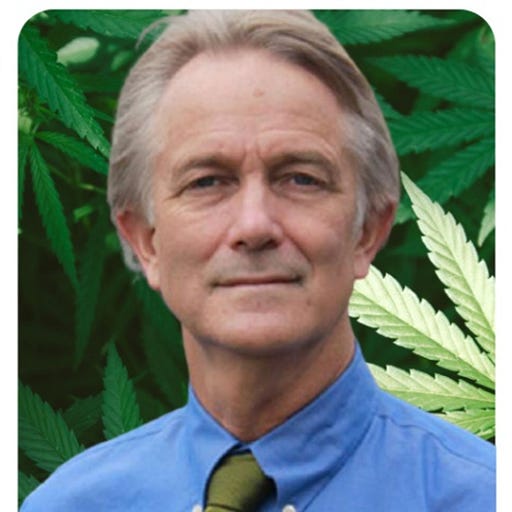 Jun 21, 2022 • 49M
Cannabis Juice? Why you need weed in your diet
Dr. Richard Louis Miller is an American Clinical Psychologist, Founder of Wilbur Hot Springs Health Sanctuary, and broadcaster who hosts the Mind Body Health & Politics talk radio program from Mendocino County, California. Dr. Miller was also Founder and chief clinician of the nationally acclaimed, pioneering, Cokenders Alcohol and Drug Program. Dr. Miller's new book, Psychedelic Medicine, is based on his interviews with the most acclaimed experts on the topic. Mind Body Health & Politics radio broadcast is known for its wide ranging discussions on political issues and health. The program's format includes guest interviews with prominent national authorities, scientists, best-selling authors, and listener call-ins. The programs offer a forum and soundboard for listeners to interact with the show and its guests. We invite you to listen to the latest broadcasts below or visit our many archived programs. We'd love to hear from you on political and health issues!
This week I am pleased to welcome Dr. William Courtney to the program, joining us from the middle of the rainforest, nonetheless.

With an extensive medical education and having been immersed in the experiences of thousands of patients who use raw cannabis daily, Dr. Courtney's area of special interest is in the dietary uses of cannabis- which he considers a conditionally essential nutrient in the diet of individuals.

Dr. William Courtney began with a Bachelor of Science in Microbiology from the University of Michigan, he received his Doctor of Medicine from Wayne State University, Interned for Residency in Psychiatry at California Pacific Medical Center, and then went on to earn his Post Doctorate in Forensic Examination and Forensic Medicine. Now, he is a member of the American Academy of Cannabinoid Medicine, the International Cannabinoid Research Society, the International Association of Cannabis as Medicine, and the Society of Clinical Cannabis. Dr. Courtney has also been teaching Continuing Medical Education (CME) courses in clinical cannabis.

One of the world's foremost pioneers in cannabis research, Dr. Courtney seeks to consolidate the science regarding the essential nature of the phytocannabinoid contributions to health maintenance and restoration. Some notable achievements in his career are he has presented on high dose non-psychoactive dietary uses at Cannabis Therapeutics in Rhode Island in April 2010, the Institute of Molecular Psychiatry at the University of Bonn in June 2010, the Institute for Advanced Studies at The Hebrew University of Jerusalem in November 2010, the International Cannabinoid Research Society conference in Chicago in July 2011, and is the father of AC/DC (Alternative Cannabinoid Dietary Cannabis), a high CBD content cultivar from Cannatonic seeds acquired during a visit to Barcelona, Spain from Resin Seeds.

Dr. Courtney owns Cannabis International and currently resides in the Commonwealth of Dominica, where he runs the Nature Isle Sanctuary- offering consultations with individuals suffering from Endogenous Cannabinoid System deficiencies. His work now primarily focuses on consultations and strain development/ advice.