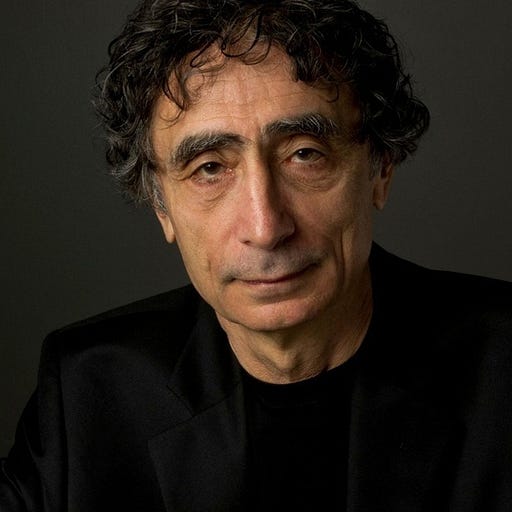 Jul 19, 2022 • 1HR 46M
Stress and the Mind-Body Connection with Dr. Gabor Maté
Dr. Richard Louis Miller is an American Clinical Psychologist, Founder of Wilbur Hot Springs Health Sanctuary, and broadcaster who hosts the Mind Body Health & Politics talk radio program from Mendocino County, California. Dr. Miller was also Founder and chief clinician of the nationally acclaimed, pioneering, Cokenders Alcohol and Drug Program. Dr. Miller's new book, Psychedelic Medicine, is based on his interviews with the most acclaimed experts on the topic. Mind Body Health & Politics radio broadcast is known for its wide ranging discussions on political issues and health. The program's format includes guest interviews with prominent national authorities, scientists, best-selling authors, and listener call-ins. The programs offer a forum and soundboard for listeners to interact with the show and its guests. We invite you to listen to the latest broadcasts below or visit our many archived programs. We'd love to hear from you on political and health issues!
As a society, Americans are stressed out. Currently, we are facing perhaps the greatest uncertainty and stressors of our lifetime. Whenever we feel stressed out we suffer from not only anxiety and depression, but other health issues as well. Last week you heard cardiologist Dr. Christopher Davis, talking about the rise in heart conditions and the role stress has played. This week, in a very special extended episode, you will be hearing more about the root cause of many of our societal health problems – stress – from an expert on the subject.

Over the years I've had the privilege of interviewing Dr. Gabor Maté several times on Mind Body Health & Politics. Dr. Maté is a bestselling author of four books published in over thirty language and an internationally renowned speaker highly sought after for his expertise on addiction, trauma, childhood development, and the relationship of stress and illness. His book on addiction, In the Realm of Hungry Ghosts, received the Hubert Evans Prize for literary non-fiction.

Rather than offering quick-fix solutions to these complex issues, Dr. Maté weaves together scientific research, case histories, and his own insights and experience to present a broad perspective that enlightens and empowers people to promote their own healing and that of those around them. For his groundbreaking medical work and writing he has been awarded the Order of Canada, his country's highest civilian distinction, and the Civic Merit Award from his hometown, Vancouver. He is also an expert on trauma, chemical dependence, and the broader topic of today's program: stress and the mind-body connection.

In the first part of this episode we look at stress and addiction, while the second part focuses on a less obvious manifestation of stress and disease- the proliferation of diagnoses of ADHD.

Do we live in a toxic culture? Are we making ourselves sick? Dr. Gabor Maté answers these questions and more in this week's new episode.