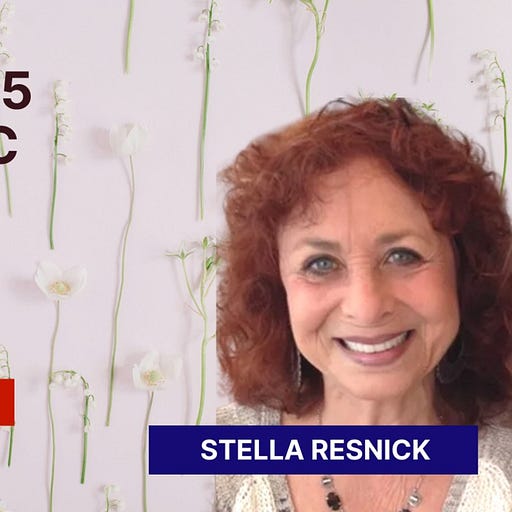 Apr 5, 2022 • 57M
Stella Resnick on Keeping the Sensuality
Dr. Richard Louis Miller is an American Clinical Psychologist, Founder of Wilbur Hot Springs Health Sanctuary, and broadcaster who hosts the Mind Body Health & Politics talk radio program from Mendocino County, California. Dr. Miller was also Founder and chief clinician of the nationally acclaimed, pioneering, Cokenders Alcohol and Drug Program. Dr. Miller's new book, Psychedelic Medicine, is based on his interviews with the most acclaimed experts on the topic. Mind Body Health & Politics radio broadcast is known for its wide ranging discussions on political issues and health. The program's format includes guest interviews with prominent national authorities, scientists, best-selling authors, and listener call-ins. The programs offer a forum and soundboard for listeners to interact with the show and its guests. We invite you to listen to the latest broadcasts below or visit our many archived programs. We'd love to hear from you on political and health issues!
In this week's program, I continue my series on Sexual Medicine in a conversation with Dr. Stella Resnick – Clinical Psychologist, Gestalt therapist, certified sex therapist and developer of the Embodied Relational Sex Therapy (ERST) process and therapist training.

Stella's holistic approach recognizes sexual health, and capacity for pleasure and play as intertwined with self-development throughout life, and as basic elements in emotional, physical, and relational health and happiness.

She developed this "full-spectrum" approach over many years of experience. It is a body-based, present-centered, experiential method for individuals and couples, centered on personal and relational healing and growth and focused on enhancing the capacity to enjoy greater physical, emotional and sexual pleasure. The process involves looking into early programming, not as an intellectual process of mere understanding but as felt-sense memories that are locked in the body through chronic physical tension, withheld breathing, and unresolved old emotions that trigger programmed reactions to stress.

Through breath and body awareness, in the present moment, we learn to become more mindful and self-aware in the moment. By breathing into painful emotions and experimenting with new ways to respond in emotionally fraught situations, we can access inner resources that we may not even know we have, and call forth more loving and pleasurable responses from others.

Stella believes this is especially true in romantic and sexual relationships, viewing relational and sexual problems are as opportunities to heal from early emotional pain and shame, to broaden the ability to love and be loved, and to share emotional and sexual pleasure with a lover or mate.