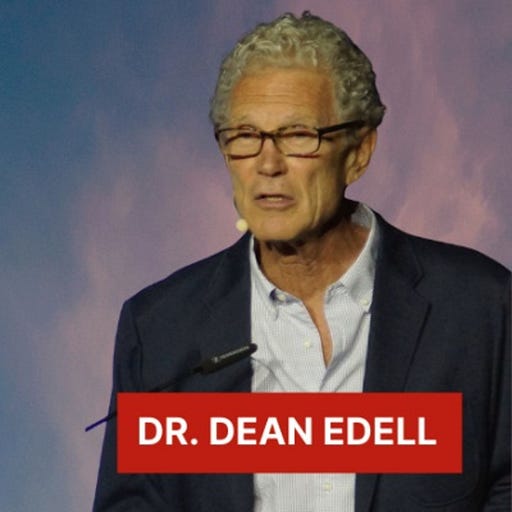 May 11, 2021 • 1HR 32M
Dr. Dean Edell
Dr. Richard Louis Miller is an American Clinical Psychologist, Founder of Wilbur Hot Springs Health Sanctuary, and broadcaster who hosts the Mind Body Health & Politics talk radio program from Mendocino County, California. Dr. Miller was also Founder and chief clinician of the nationally acclaimed, pioneering, Cokenders Alcohol and Drug Program. Dr. Miller's new book, Psychedelic Medicine, is based on his interviews with the most acclaimed experts on the topic. Mind Body Health & Politics radio broadcast is known for its wide ranging discussions on political issues and health. The program's format includes guest interviews with prominent national authorities, scientists, best-selling authors, and listener call-ins. The programs offer a forum and soundboard for listeners to interact with the show and its guests. We invite you to listen to the latest broadcasts below or visit our many archived programs. We'd love to hear from you on political and health issues!
Our distinguished guest on Mind Body Health & Politics today at 9 am PST is Dr. Dean Edell– a pioneer in the field of health broadcasting, and my very inspiration for this program.

I was inspired by Dean Edell because he had the courage to speak to America with the truth, integrity, and warmth that many of us valued in our doctors. Listeners called in with questions and they received straightforward honest answers. When he did not know an answer, he said so, and he then said he would find out... and he did.

Dr. Dean Edell actually requires little introduction, since his syndicated radio program aired live for 31 years – from 1979 to 2010 – and was the second most listened to radio talk show in America for much of the 1990s. The program was syndicated on over 200 stations across the country. His television program, Dr. Dean, aired on NBC beginning in 1992.

"Dr. Dean's" medical CV included an M.D. from Cornell University Medical School in 1967, a private ophthalmology practice in San Diego, and a teaching position in anatomy at UC San Diego – all before leaving the practice of medicine in the 1970s to pursue his true love of communicating information.

During the '70s, Dr. Dean lived in a vintage bus as a hippie, experimenting with different lifestyles, including organic farming, painting, and the topic of this morning's broadcast – psychedelic exploration.

Later, after starting a jewelry and antique shop to supplement his income, Dean served as medical director of the Sacramento County Alcohol and Drug Rehabilitation Center. A co-worker introduced him to the owner of a small music station, where he would begin his career as the on-air personality America grew to know and love.

Concerned with declining scientific literacy in the United States, he railed against pseudoscience and magical thinking – fad diets and unproven healing methods – while promoting research into the therapeutic use of marijuana and psychedelic drugs.

In 2010, Dean retired from media broadcasting and now lives in rural Mendocino County.

I am deeply honored to have Dean Edell – my neighbor, a fellow member of a growing tribe of psychedelic elders – on Mind Body Health & Politics.